Writing and Rhetoric of Code
Writing and Rhetoric of Code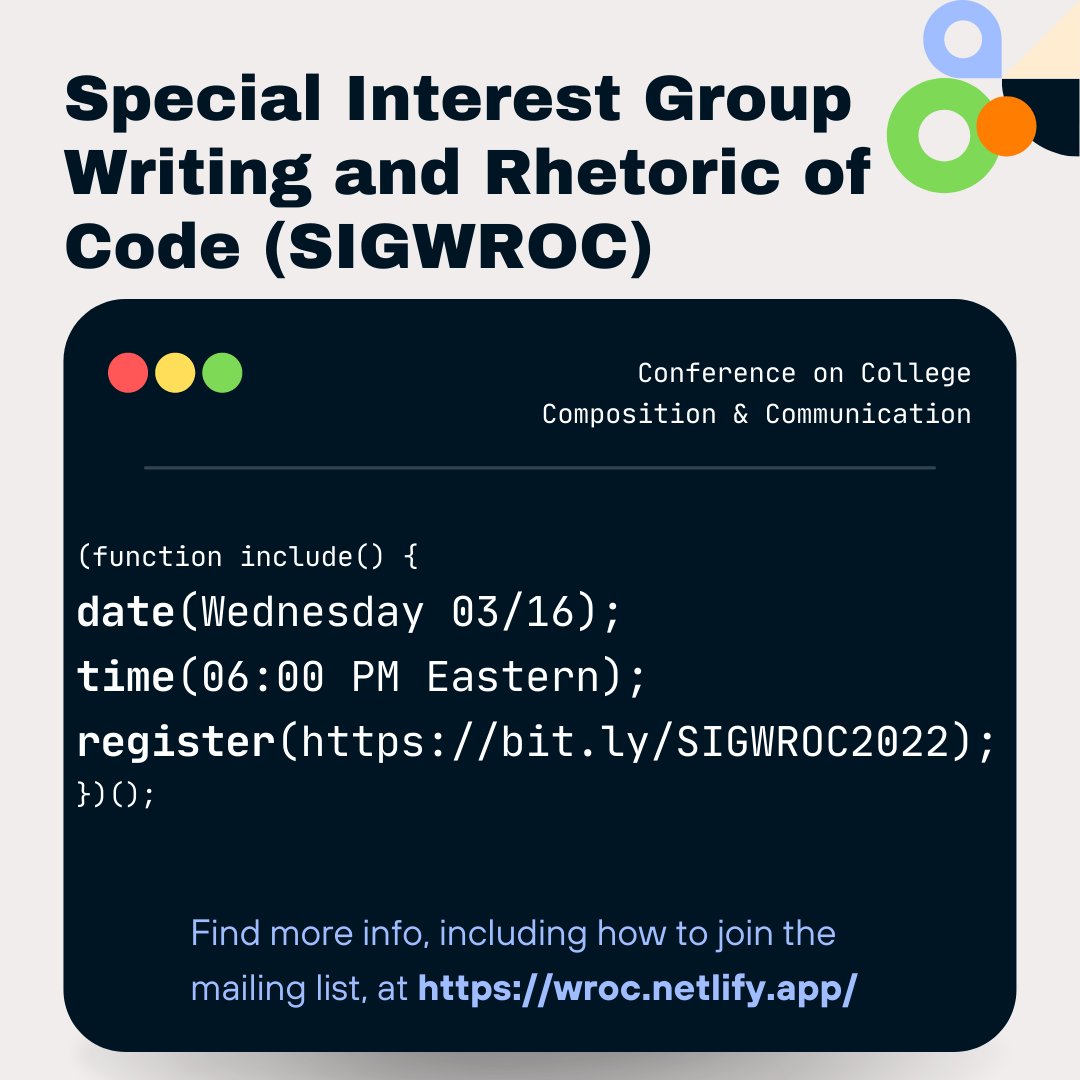 About WROC
The Writing and Rhetoric of Code group was established to bring together rhetoric, writing studies, and literacy scholars invested in the critical social and cultural aspects about coding and software.
WROC meets annually at the Conference on College Composition and Communication. In 2022, we are meeting virtually on Wednesday (03/16) at 6:00pm EST. Register for the meeting by filling out this survey.
To help stabilize this subfield, we are building a WROC bibliography for the discipline, a mentorship program for scholars, and offering a space to share their projects to support our community.
If you're interested in joining the WROC mailing list for updates, please contact the Communications Officer: Cara Marta Messina at cmessina@jsu.edu